Many More Guests Announcements To Come...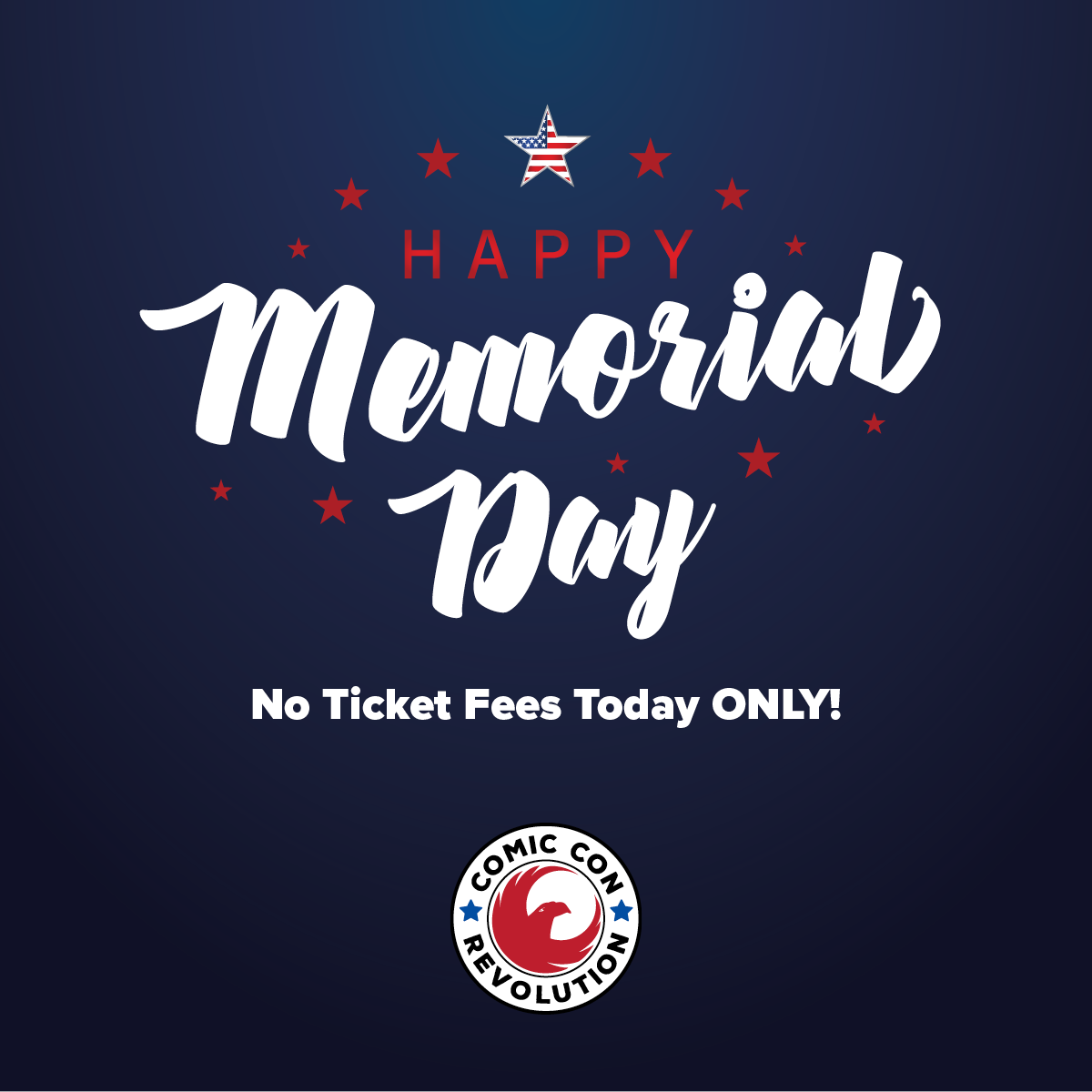 TODAY ONLY!
No codes, no coupons and most importantly NO FEES
Deal ends May 31st at 11:59pm PST!

I doesn't get any easier that that. Order tickets today and pay no ticket fees but you gotta hurry cuz its today only and ends at 11:59pm PST. Get your tickets now and then kick back, enjoy the official start to summer and dream about how awesome Comic Con Revolution is going to be this year!

Order your tickets & autographs today at www.ccrtix.com

For more information about Comic Con Revolution go to www.ccront.com