Finalists Announced for the 5th Annual Dwayne McDuffie Award for Diversity in Comics
WARWICK, NEW YORK (FEBRUARY 07, 2019)
-
MAD Event Management LLC
— hosts of the diverse and inclusive pop culture conventions C3: Comic Creator Conference and Long Beach Comic Expo — announced today the finalists of the 5th annual Dwayne McDuffie Award for Diversity in Comics.
Affectionately nicknamed "The DMADs," this prestigious award has grown exponentially in recognition and esteem since its inception in 2014. Established in honor of
Dwayne McDuffie
(1962-2011) — the legendary African-American writer and producer of
Static Shock, Justice League,
and
Ben 10: Alien Force & Ultimate Alien
who most famously co-founded
Milestone Media
, the most successful minority-owned comic book company in the history of the industry — this award spotlights the best underrepresented voices in comics who are striving to craft a wider diversity of creations.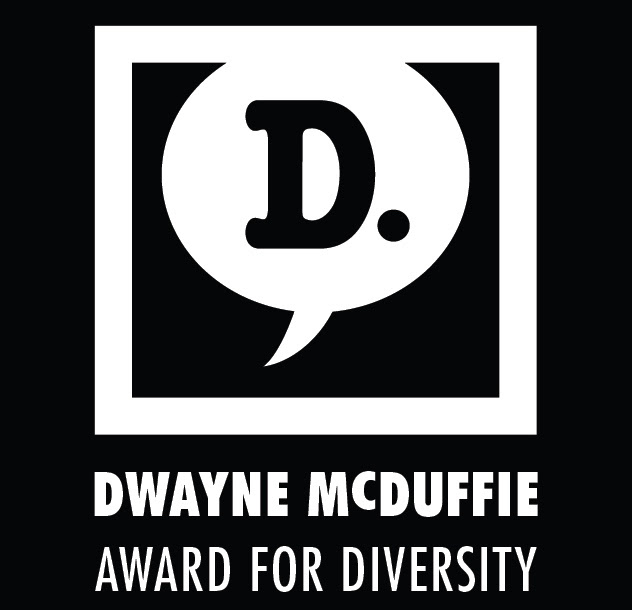 "You don't feel as real if you don't see yourself reflected in the media (…) There's something very powerful about seeing yourself represented (…) From invisible to inevitable."
– Dwayne McDuffie
This year's finalists are:
Papa Cherry — written by Saxton Moore and illustrated by Phillip Johnson
The Snagglepuss Chronicles — written by Mark Russell and penciled by Mike Feehan
Archival Quality — written by Ivy Noelle Weir and illustrated by Christina Stewart
Victor Lavalle's Destroyer — written by Victor LaValle and illustrated by Dietrich Smith
The Carpet Merchant — by Reimena Yee
"I'm immensely proud of the way the larger community has accepted and embraced the mission of the Dwayne McDuffie Award. To be a small part of a movement for change and acceptance for all creators has been rewarding, to say the least," said Martha Donato, President & Founder of MAD Event Management LLC, producers of Long Beach Comic Expo and C3. "For the nominees and winners of the Award past and future, you exemplify all that he stood for and believed in."
This year's winner will be announced live at an awards ceremony at the Long Beach Convention Center on Friday, February 15 at 7:30pm PT, the eve of Long Beach Comic Expo weekend, and serving as the closing ceremony of the 2019 C3: Comic Creator Conference. All C3 attendees are cordially invited to the event.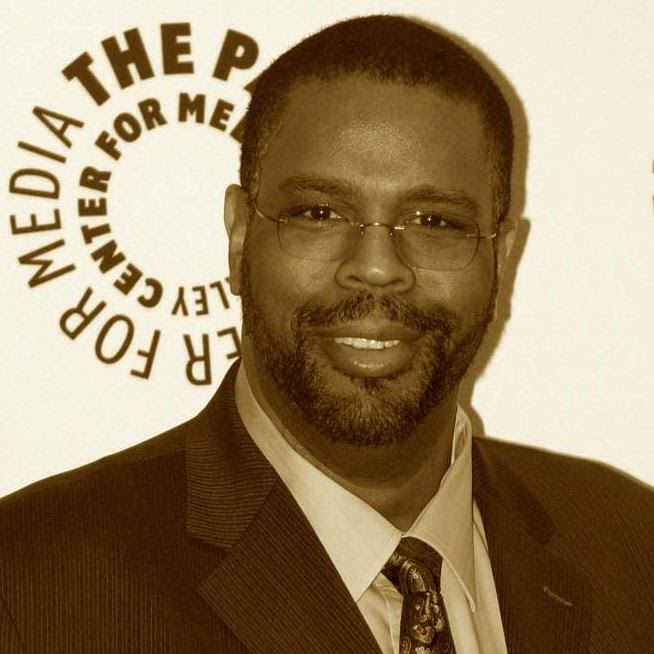 "This year's nominees join an illustrious short list of visionary creators who continue to impress, humble, and make me proud to have them and their work forever associated with my husband's name and his life's mission — excellence and inclusivity for everyone in all entertainment media," said Charlotte (Fullerton) McDuffie, Dwayne's widow.
Fan-favorite actor, Phil LaMarr, who worked in person extensively with Mr. McDuffie as the voice of Virgil/Static on Static Shock and Jon Stewart/Green Lantern on Justice League, returns as Master of Ceremonies.
"I am, as always, proud to be part of the work the DMADs do to keep Dwayne's legacy alive. But this year, when a movie based on the first major black comic book superhero (Black Panther) is up for Best Picture, his (Dwayne's) striving for excellence and diversity in the field seems even more prescient, even more important," added Phil LaMarr.
DMAD 2019 SELECTION COMMITTEE:
The Dwayne McDuffie Award for Diversity in Comics 2019 selection committee consists of nine prominent comics and animation professionals who personally knew and worked with Mr. McDuffie and/or have demonstrated a serious commitment to his vision of excellence and inclusiveness on the page and behind the scenes:
Cheryl Lynn Eaton is a pop-culture commentator and writer of comics.
Jennifer de Guzman is a freelance editor, comic book marketer, and veteran of the comics industry.
Joan Hilty is Comics Editor at Nickelodeon and editor-in-chief of Pageturner, a boutique comics/graphic novel production house.
Jamal Igle is the writer/artist/Creator of Molly Danger for Action Lab Entertainment and the penciller of the critically acclaimed series, BLACK from Black Mask Studios, as well as many titles for DC, Marvel, and Dark Horse.
Mikki Kendall is a writer and editor whose work has appeared in Swords of Sorrow (Dynamite), Bitch Planet (Image), Spitball 2 (Columbus College of Art and Design), and the Princeless Charity Anthology (Action Lab).
Heidi MacDonald is the editor-in-chief of Comicsbeat.com and a former editor for Disney and DC Comics.
Kevin Rubio is the creator and writer of the fan-favorite Star Wars graphic novel, Tag & Bink Were Here, as well as the Red 5 Publication original, Abyss Vol. I & II. He is an Emmy nominee for songwriting on My Little Pony: Friendship Is Magic. His Star Wars short film TROOPS is acknowledged as the very first viral video in the history of the internet.
Geoffrey Thorne (DMAD 2019 Keynote Speaker) is the writer/Creator of MOSAIC for Marvel Comics, PRODIGAL for Genre 19, and JOURNEYMEN for Dark Horse Comics, who — along with inaugural DMAD judge, Eugene Son — is co-head writer of the current animated series, Marvel's Avengers Black Panther's Quest.
Will J. Watkins (Director of the Dwayne McDuffie Award for Diversity in Comics) is a freelance film and animation writer who is also comic book story/world-building consultant on The Protectors graphic novel published by Athlitacomics.
About Long Beach Comic Expo
Long Beach Comic Expo is an annual event held at the
Long Beach Convention Center
that celebrates comic books and pop culture and showcases the exceptional works of talented writers, artists, illustrators, and creators of all types of pop culture. At Long Beach Comic Expo, you'll find exhibitors promoting and selling all types of related products, as well as entertaining and educational programs for all ages, guest signings, and meet & greet sessions with celebrities. Long Beach Comic Expo is a
MAD Event Management
, LLC production. To learn more and purchase tickets, please visit
www.longbeachcomicexpo.com
.
Follow Long Beach Comic Expo on
Facebook
and
Twitter
for the latest news and information about the Dwayne McDuffie Award for Diversity in Comics (official
Facebook
and
Twitter
pages).
About MAD Event Management LLC
MAD Event Management functions as an owner/operator of several events of many sizes and provides expert consulting services to companies seeking to establish, grow or improve their event business. We have years of experience managing all aspects of live events, including large-scale consumer and trade shows, meetings, conferences, and exhibitor execution. MAD owns and operates several pop culture conventions: Long Beach Comic Expo and Long Beach Comic Con, Long Beach, CA; New Jersey Comic Expo, Edison, NJ; C3: Comic Creator Conference; and C3: Havana, Cuba Edition. For more information, visit 
www.madeventmanagement.com
.