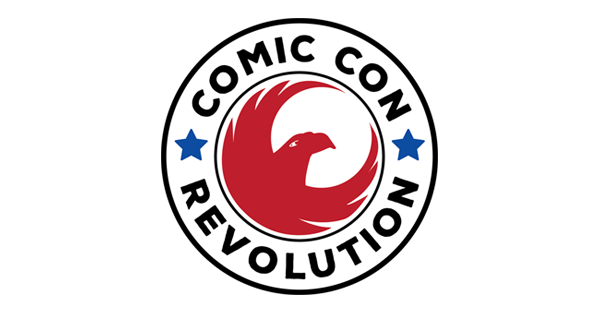 ONLY 1 DAY LEFT
UNTIL CCR!

It's So Close -- Are you Ready?!

It's so close we can almost taste it! Are you ready? Did you check out our programming? Get your comic book buy list together? Make sure you have your tickets? Now's the time to make those last minute preparations cuz tomorrow it's ON like Donkey Kong!
Don't forget, kids 12 & under are free with an adult ticket and we've got fun for the entire family. Tell your friends, bring the kids, don't miss out on this great local community event.

All that's left to do is get your tickets at CCRTix.com and we'll see you in this weekend!
Important Notes & Info
Tickets can be picked up EARLY by coming to the convention center on Friday 12/17/2021 from 3pm - 5pm at the SOUTH PLAZA. Complementary parking in LOT B will be available to make picking up those tickets fast and convenient.

Please have your proof of vaccination or negative covid test (as well as your ID if you are 18+) out so that the entry line can move fast!

Bags will be checked at security so have them ready to go, too, once you pass through the Covid check

All attendees who have their badges in hand on Saturday morning should head to the NORTH GLASS DOORS ENTRANCE for a quicker entry. All Security & Covid protocols will still be in place.

CCR Premium Weekend Ticket holders can go right to lot Parking Lot C. Give your name and you will be directed to your reserved parking area (an email was sent to all CCR Premium Ticket holders with all your info).
Please see the Ontario Convention Center website for up to date COVID-19 Safety Measures by clicking here.
---
For more information about Comic Con Revolution go to CCROnt.com
For tickets go to CCRTix.com
GUEST SCHEDULED TO APPEAR INCLUDE:
Darby Allin, Karl Altstaetter, Ani-Mia, Peter Avalon, Henry Barajas, David Baron, Ethen Beavers, Corina Boettger, Lloyd Briggery, Brian Cage, Dean Cain (Sat Only), Maria Canals-Barrera, Mike Caron, John Cassaday, Ming Chen, Chris Claremont, Robert Costanzo, Jackie Dallas, DB's Turtles, Jack De Sena, Brandon Easton, Shannon Eric Denton, Tony Donley, Neo Edmund, Susan Eisenberg, The Fashionable Cupcake, Carlos Ferro, The Finest (Fan Group), Jessie Flower, Steven Gordon, Sammy Guevara, Travis Hanson, Ray-Anthony Height, Ryan Hurst, Herb Jefferson Jr., Drew Johnson, Sam J. Jones, Kids Can Cosplay (Fan Group), Kira Masquerade, D.J. Kirkbride, Scott Koblish, Mike Kunkel, Jennie Kwan, Livesay, Los Angeles Ghostbusters (Fan Group), Laura Martin, Rafael Navarro, Nerd Mafia (Cosplay Group), George Newbern, William O'Neill, Order of Gallifrey (Fan Group), Phil Ortiz, Mog Park, Carla Perez, Diane Pershing, Jeff Pina, Barbara Randall Kesel, Saberguild Outer Rim (Fan Group), Sabrice Sapolsky, Science Fiction Coalition (Cosplay Group), Patrick Scullin, Beth Sotelo, Lester Speight, Jamie Sullivan, The 501st (Fan Group), The Inland Empire LEGO User Group, The Kubert School, Nicholle Tom, Cristina Vee Valenzuela, Angi Viper, Dave Wagner, Tommy Walker, Mike Wellman, Robert Wuhl, Timothy Zahn and Zerggiee Cosplay.