Reinstating Full Day & Weekend Passes
When we first put tickets on sale for Los Angeles Comic Con, the world looked a lot different. Splitting our Saturday and Sunday into two 5-hour sessions was a decision we made out of an abundance of caution, to dramatically reduce crowd density, not knowing what the health & safety guidelines would be at the time of our event.
After working closely with the state and local health officials for over a year, their current guidelines based on improving COVID-19 metrics make it clear that smaller sessions are no longer a necessary health & safety guideline at this time. We will be requiring proof of vaccination or a negative test within 72 hours, providing free onsite testing, and enforcing that masks be worn at all times. But today, we've made the decision to eliminate sessions and reinstate full Weekend and Day Passes to Los Angeles Comic Con 2021!
So what does this mean for you?
A 1-Session Pass will now be a 1-Day Pass, and a 3-Session Pass will now be a 3-Day Weekend Pass!
Please note: The cutoff date for the option to have your badge shipped directly to you is next Friday, November 5th at midnight! Any tickets purchased after Friday, November 5th will only be available for pick up at the event.
Gerard Way interviews Frank Miller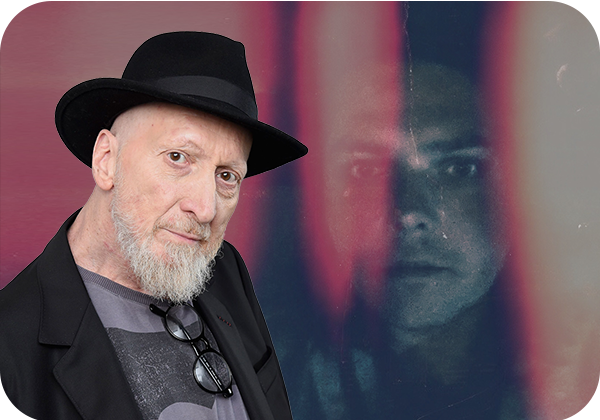 Gerard Way, creator of The Umbrella Academy and The True Lives of the Fabulous Killjoys, and co-founder and lead singer of My Chemical Romance, will interview legendary creator Frank Miller (300, The Dark Knight Returns, Give Me Liberty, Ronin, Sin City) on the Main Stage Saturday, Dec. 4th! Enjoy the conversation between the two pop culture giants as they discuss comics, film and what's next for Frank Miller.
Comic Artists & Creators
We've added a whole new batch of Artists & Creators to our show! In addition to Frank Miller, Jock, Rob Liefeld and the artists above, we're please to announce that Jim Starlin, Andy Kubert, Tini Howard, Frank Tieri, Gerry Duggan, Ryan Parrott and more will be attending throughout the weekend!
The Official L.A. Comic Con Scavenger Hunt
Download the Oasis Digital AR app, in the Apple App Store or on Google Play to experience Augmented Reality events in and around the Los Angeles Convention Center.
Play the official Los Angeles Comic Con scavenger hunt, brought to you by our digital innovation partner, Liquid Avatar Technologies. Find and collect QR codes hidden around the show to win amazing digital stickers, discounts, and special offers! Once you've completed the scavenger hunt, visit the Liquid Avatar booth to collect even more great prizes like limited edition commemorative NFTs, collector Liquid Avatars and more!
LA Kings Bundle Ticket
We're teaming up with the LA Kings for an epic ticket bundle!
Get a combo ticket to Los Angeles Comic Con and an LA Kings game between December 11 and January 8 -- Starting at $75!
In addition to your ticket bundle, you'll also receive an exclusive hat that pays homage to our collaboration!